What's New in SU Podium for SketchUp
If you are having trouble viewing this email please click here to view it in your web browser.
FEBRUARY 2016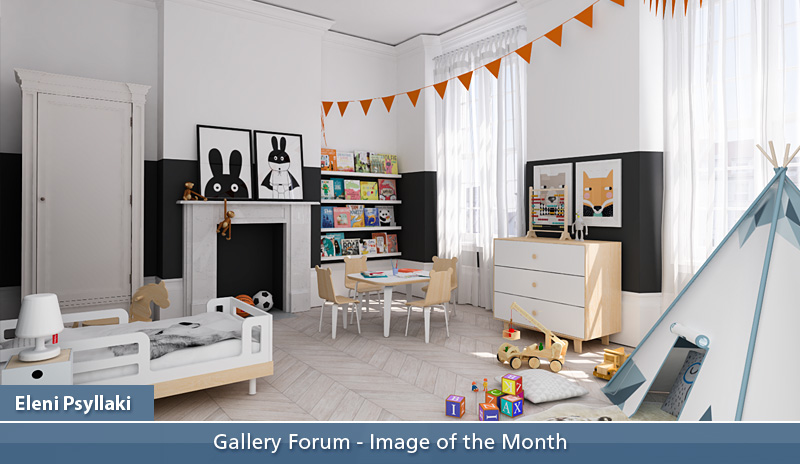 February's featured image comes from a lovely set of interiors by Eleni Psyllaki from My Paradissi. Check out the rest of her images here, or click through to see work from three additional designers on the What's New page.

If you have questions or want to receive constructive feedback, the gallery forum is an excellent community resource! Please don't hesitate to post your work, it can really pay off!

The Podium Panorama server is now ready to use! Simply click through to the pano server webstite, register with a username and password, and start uploading your panoramic renders.
Easily store and share your panoramas - When you upload an equirectangular image, the pano server automatically generates a unique URL that you can easily share with clients and colleagues.
Organize your projects - Create a free account and access all your panorama files from the same page. Sort your images into categories and organize your portfolio of panorama presentations.
Automatically convert your pano image to spherical VR - The web platform automatically converts your equirectangular render into a panoramic VR presentation. You no longer need to convert your image in PIE if you're uploading to the pano server.
Distortion free: No wavy lines or distortion! Our platform is designed to display your panoramas as they're meant to be seen.
Direct upload from Podium Image Editor - SU Podium v2.5.5 (coming very soon) will include a direct link to your Panorama Server account through Podium Image Editor. Render, adjust, and upload to the pano server without ever leaving SketchUp. Start using the Pano server now!
PODIUM WALKER v1.3.1 HAS BEEN RELEASED - WINDOWS

Podium Walker v1.3.1 has been released for Windows. Podium Walker v1.3.1 for Mac is nearly finished, and should be released in early March.
Sky color now affects lightmaps - Podium Walker now accounts for time of day and sky color when calculating the color and intensity of ambient lighting. This is demonstrated in the timelapse linked above—notice how the ambient color and light distribution change throughout the course of the day.
Podium Walker v1.3.1 brings the Mac version up to par with Windows - V1.3.1 for Mac will be released sometime this month, and now contains all the same features as the Windows version, including the improved embree raytracing algorithm and lightmaps for faster, more efficient rendering.
Download: Download Podium Walker v1.3 for Windows here

SU Podium V2.5.5 is nearly finished, and should be available as a beta release in the first half of March. This is a free update for existing V2.5.1 users, and includes the following new features:
Improved "Generate Script" with relative file paths - Generate now outputs a .script file that uses relative paths, which means you can now send your .script file to a different computer for rendering. Previously, .script files could only be run on the computer used to generate them.
Defringe feature in PIE - Podium Image Editor now has a defringe feature used to clean up the edges of images rendered with a transparent background. This is not always necessary, however transparent images (often those containing a lot of vegetation) sometimes end up with a noticeable "fringe" along the edge of the alpha channel:
Upload directly to the Panorama Server from PIE - Starting in v2.5.5, Podium Image Editor will include an option to upload a panoramic render directly to the Podium panorama server (described above). Generate a unique URL for you Pano VR automatically without leaving Podium.
Read More: Read more about the upcoming features on the What's New page
If you are still using SU Podium V2 Plus - SU Podium V2.5.5 Plus and future versions require users to purchase the V2.5.1 upgrade. Click here to read more about the new features in v2.5.1, or visit the webstore to grab the ugrade.
We're still working tirelessly to expand the Podium Browser catalog. Here are some of the light fixtures, couches, bonsai trees, and finials we added in February:
New bonsai trees: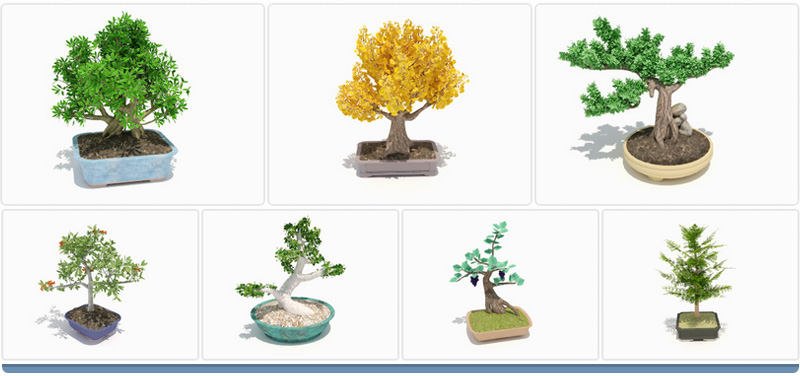 Haddonstone finials: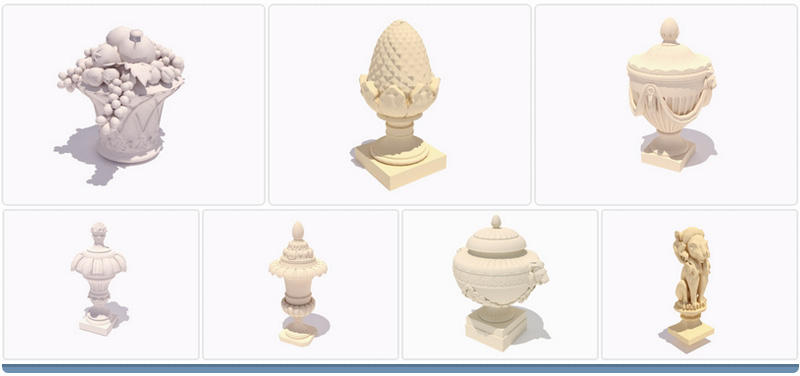 Eglo light fixtures:

Additional Arizona couches:

We're adding new content to Podium Browser every week! Podium Browser is still only $59.00 and currently includes over 10,800 high quality, render ready components, with additional models, materials, and light fixtures being added every week. Read more about the speed and efficiency of Podium Browser here.
To see the full range of new Browser content, open the Podium Browser web page. Click on Agree, then click on Show only recent files.


V2.5+ is still $39.95: SU Podium V2.5 Plus uses a new C++ exporter that can process scene geometry and textures up to twenty times faster than previous versions, giving you the freedom to render models with far more complexity and speed than before. We've also added Podium Panoramas, which allow you to add 360 degree interactivity to your images. Click here to upgrade to SU Podium V2 Plus.

The Win/Mac version of the Viso3D SketchUp export plug-in will convert your SketchUp 8, 2013 and 2014 model into a small file that can be read by the iPad 7. The Lightmap in the plug-in will also preserve the sun and shadows settings and create an ambient light for interior scenes. Read here and download the free trial. $29.95 ends soon.

2nd license special for SU Podium V2+ continues: The 25% discount on your second purchase special is still in place as it has proven to be popular. If you already own one license of SU Podium, get the second license for 25% off the list price. Buy here
Podium Browser