If you see database error 1054 or 1267, please see the following steps to troubleshoot: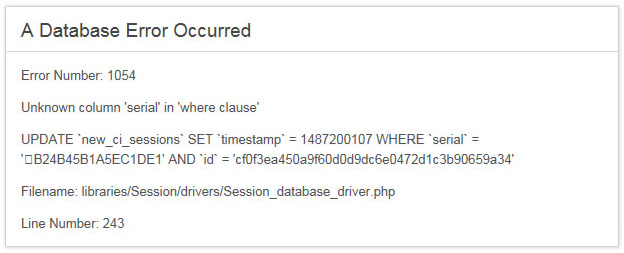 We believe this has something to do with malformed/corrupted serial numbers being communicated between Podium Browser and SketchUp, and are working on fixing it. In the meantime, the following steps should allow you to get Podium Browser working:
---
First close SketchUp
Run Regedit - Start menu > Run > regedit.exe
Navigate to:

HKEY_CURRENT_USER\SOFTWARE\SketchUp\SketchUp 2017\Cadalog/SU_Podium_Browser

Delete the whole SU_Podium_Browser registry folder. Podium will re-create what it needs next time the plugin is run.
Close the Regedit
Open SketchUp
Open Podium Browser and activate your license again. (The number may already been there — Just in case, press the "save" button twice. You will get a Setting Saved message twice.
You should now be able to download an item.
Note: If you are uncomfortable opening and editing your registry, this is something we can do remotely. Please send an email to support@cadalog-inc.com if you require assistance.
---